A couple months ago, my friend and work colleague Rhea gave me this rattlesnake plant for my birthday despite repeated warnings from me that I was a plant killer. And like an unplanned pregnancy, I took on the role reluctantly and kept the darn thing. Also it was a pretty plant and my desk at work was bare, except for a wedding photo and a coffee mug that needed to be cleaned out 3 weeks prior.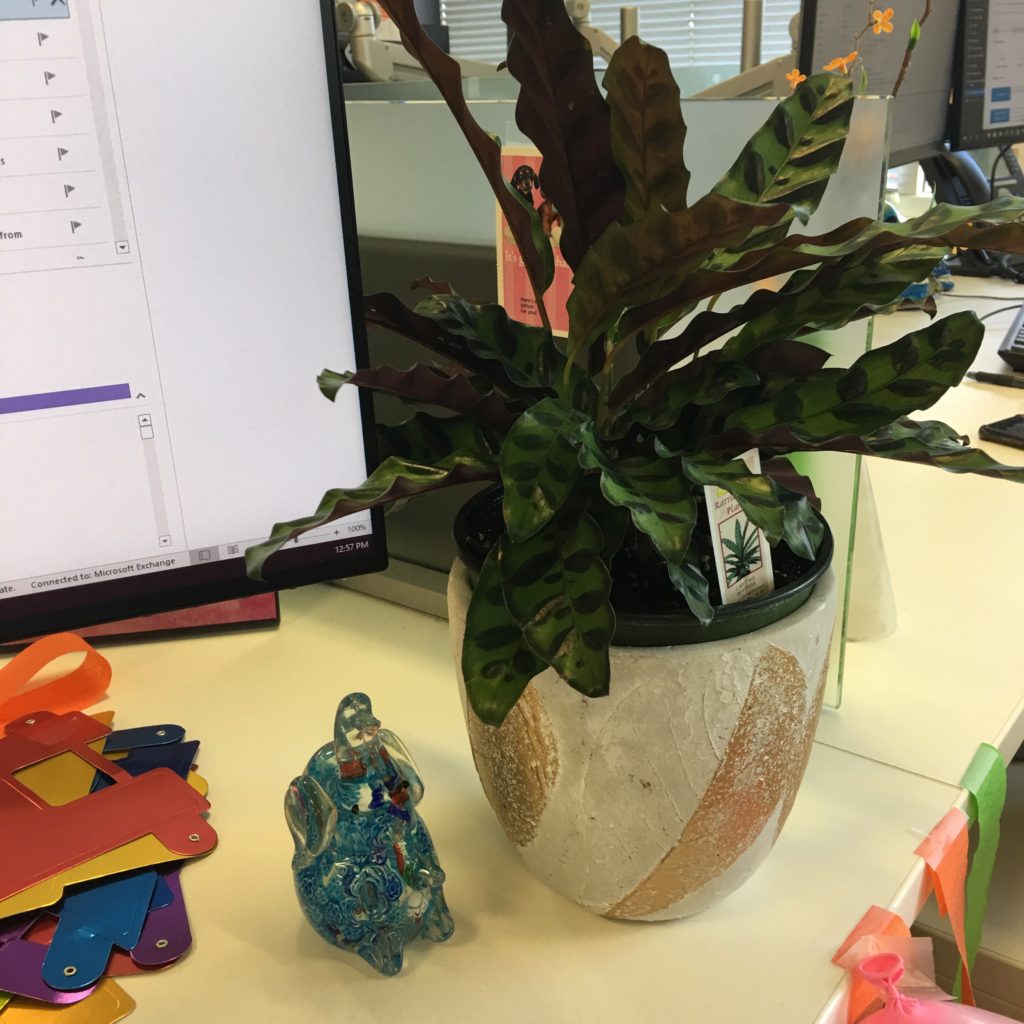 Fast forward to December, Gladys is thriving much to my surprise. A lot of gardening sites state that rattlesnake plants require medium to low light and in fact will actually burn in direct sunlight. This is perfect since I sit about 5 feet away from the nearest window.
However, one thing I noticed about Gladys is that she has some interesting sleep habits. During the day, her leaves just kinda "sleep" and sit normally. But by late in the afternoon, they perk up.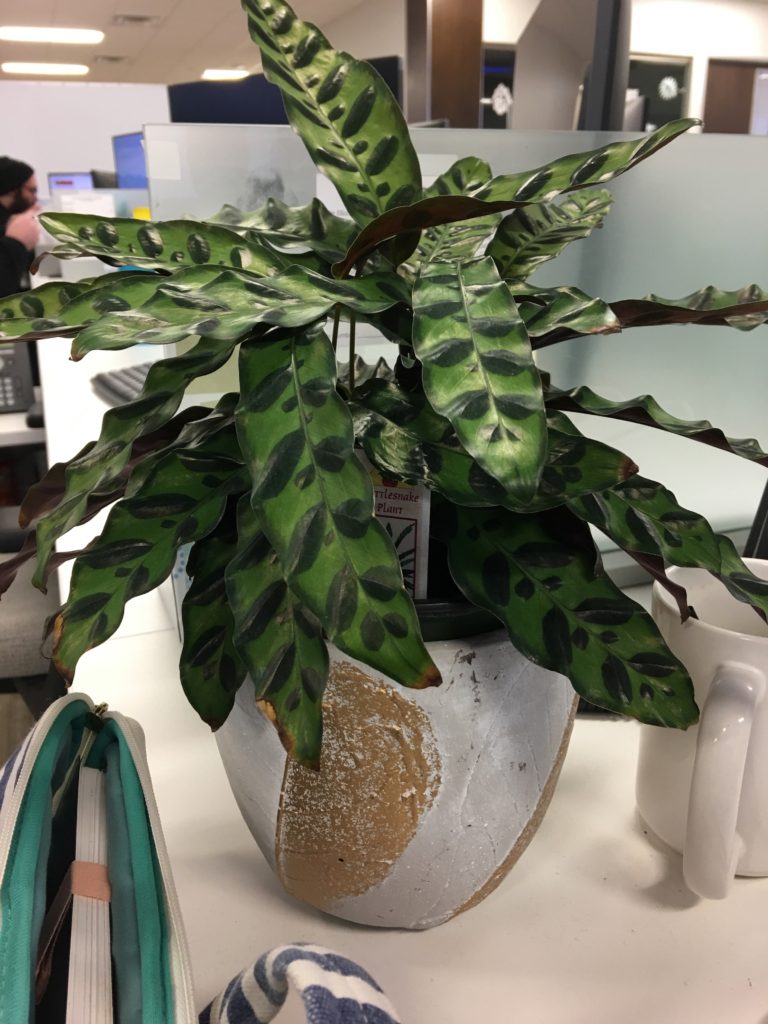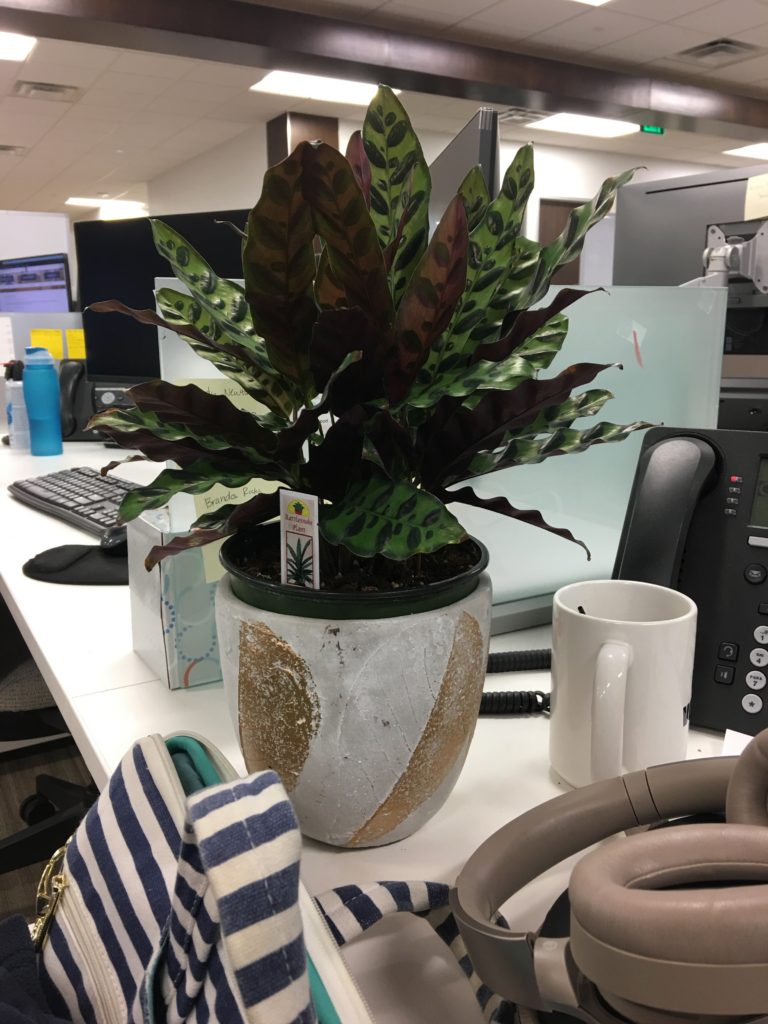 I joke that she's adopted the sleeping pattern of her owner, as no one is as familiar with daytime napping such as myself.