Writing in a planner has always been my thing ever since I was a little girl. When the digital age came about, I was swept off my feet and temporarily distracted by all the shiny expensive Apple gadgets. But it wasn't long until I found my way back to my trusty planner. Now that I've discovered Agendio's custom planners, I feel like I have the best of both worlds. I have the convenience and customizability of a digital planner with the tactile feel of a paper planner.
If you saw my previous Agendio custom planner post, you know what my 2016 one looked like. Here's what my 2017 one looks like now.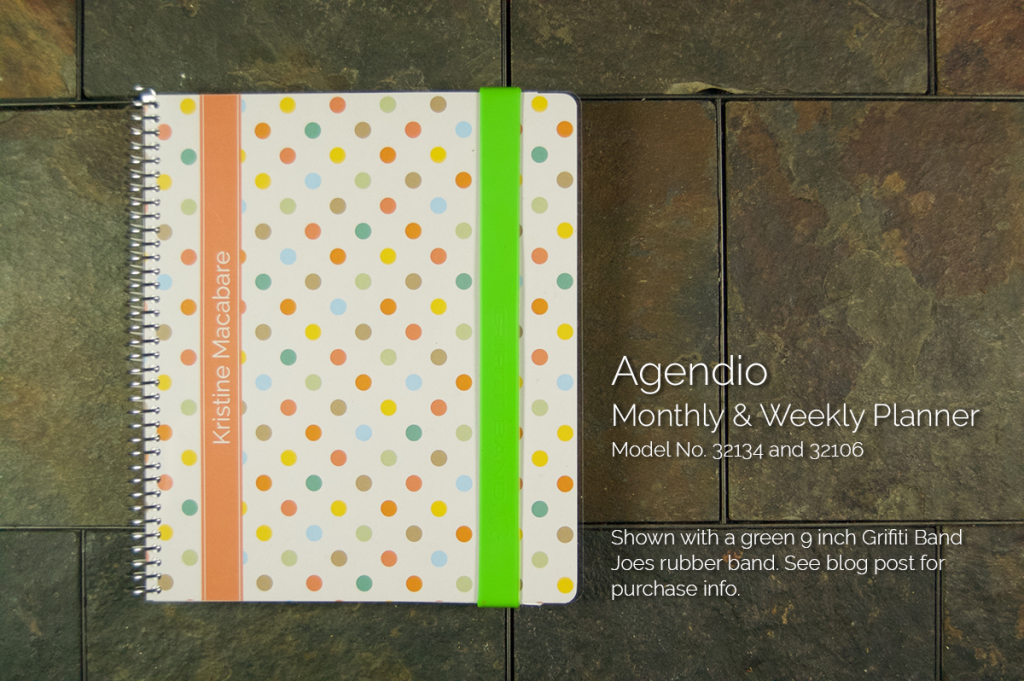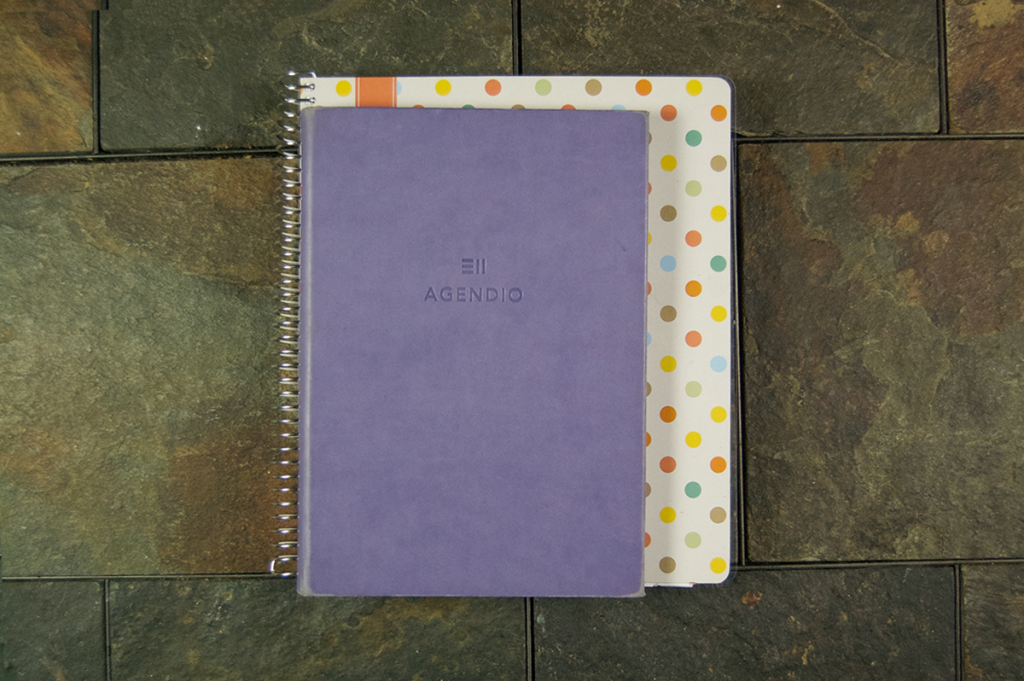 It's slightly larger than my old one in comparison, but certainly thicker. I decided to move up to a Medium size from the Journal size. Previously I had model no. 32068 which was just a weekly planner only, no monthly pages or notes pages, which accounted for the extra pages in my new planner. I also purchased notebook bands which keep my planner shut when in my tote bag or my purse. They're really cheap on Amazon and come in a multi-pack of colors.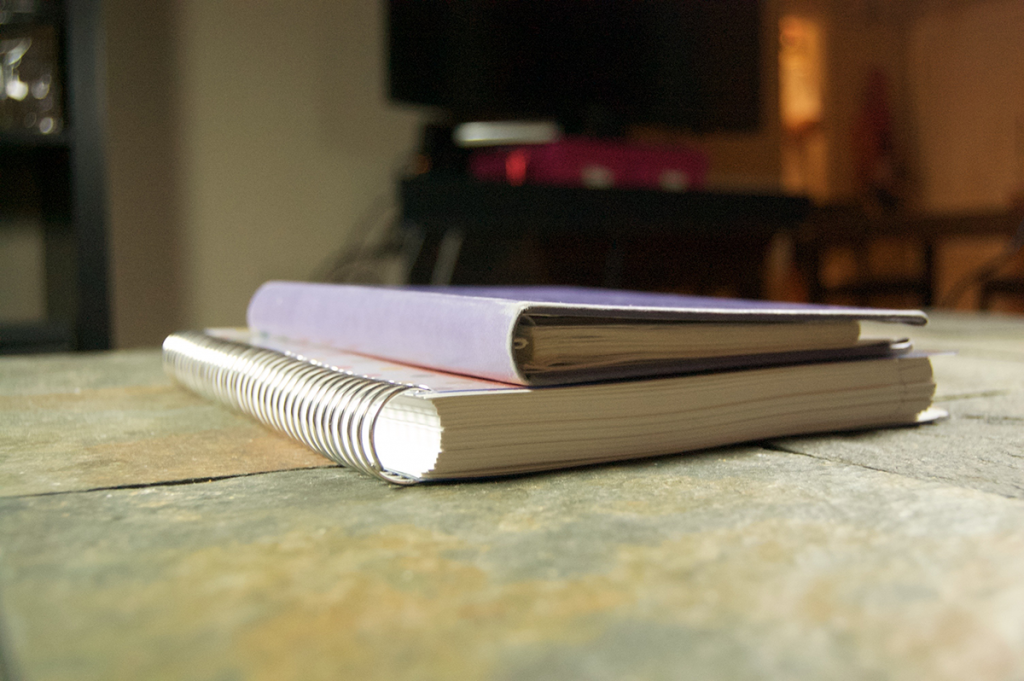 For my 2017 custom planner, I went all out. I did the combined weekly (model no. 32106) and monthly pages (model no. 32134). Rather than bore you with my monthly pages though, each week I'm just going to feature my weekly layouts since I'll probably doodle in those more.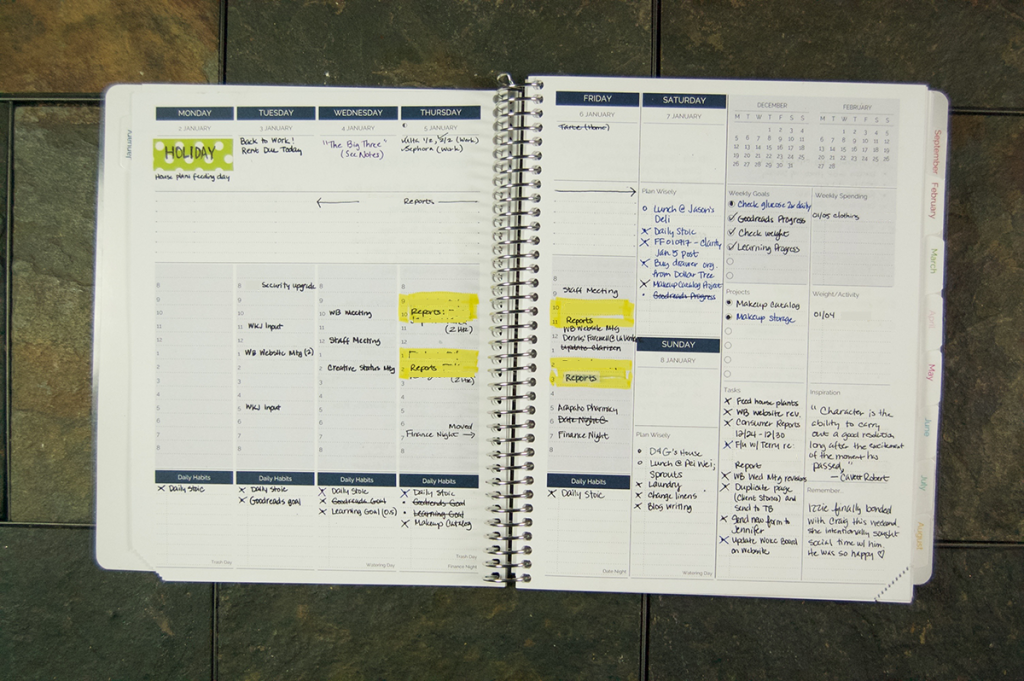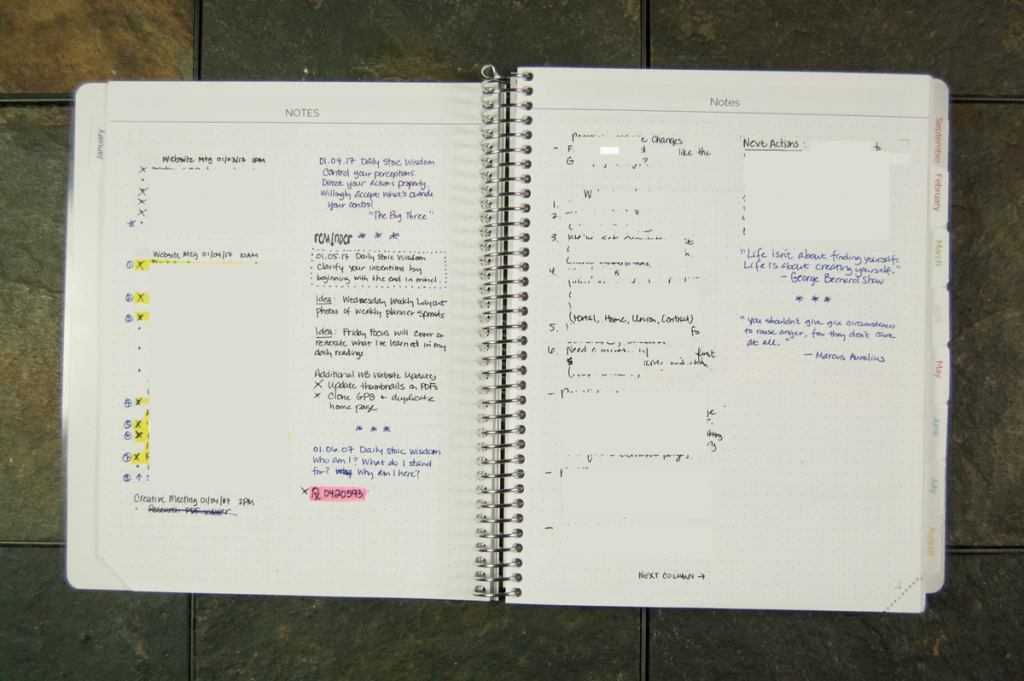 * Has been edited to hide sensitive information.
My planner is used for both work and personal events and notes. I once tried to have a separate book for each but it just became frustrating. I am all about ease and efficiency anyway. Does it bother me that I have both types in one? Nah. I even once attempted to differentiate the two by writing in different colors, but again it was cumbersome at best. Why fix what wasn't broken?
I'm considering making this a weekly post. Getting into the habit of reviewing my planner on a regular basis is not just a sensible practice (See Getting Things Done by David Allan), but it also helps my writing and my blogging too. Of course, seeing spreads where most of the text is redacted is no fun either, so I'm going to try and find a happy medium.