Here's an easy pasta dinner you'll want to bookmark for a busy week. A couple weeks ago I sought out vintage cookbooks online as I'm one of those people who enjoys reading cookbooks as if they were their own genre of non-fiction literature. I stumbled across this pamphlet-like book of regional New Orleans recipe "used in the South for more than 200 years." Old recipes with potentially obscure ingredients and directions? Sold!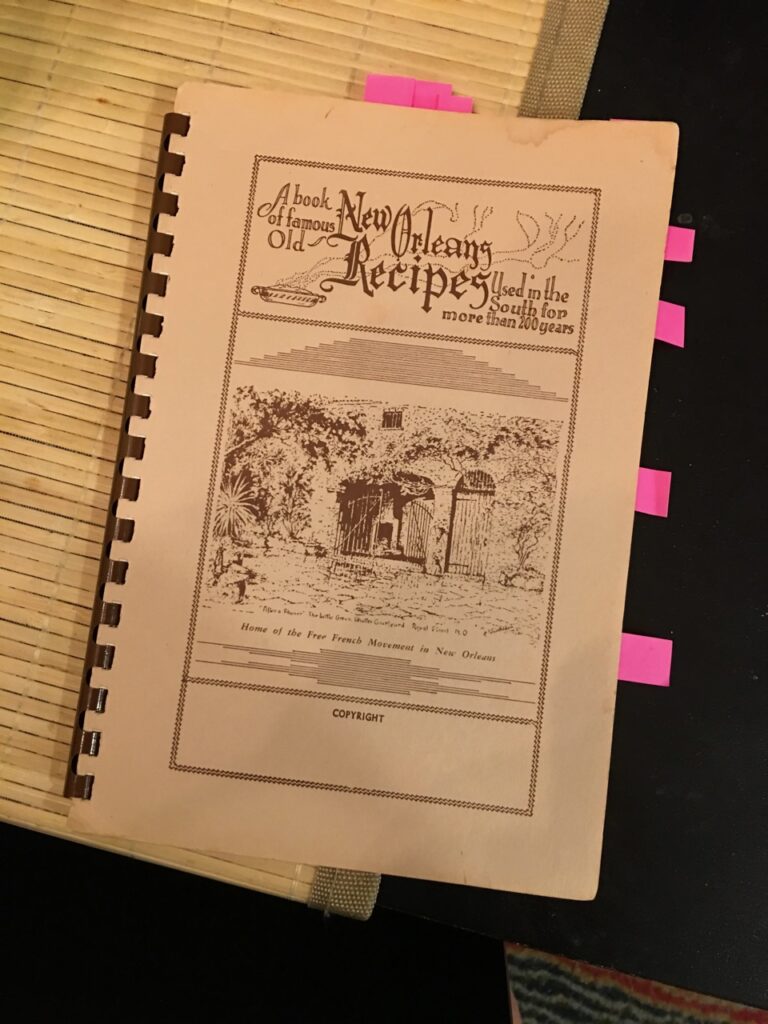 It contains your typical assortment of categories such as beverages, entrees, and desserts. The recipes themselves range from the well-known Gumbo (of which there are many variations in this book), to the lesser-known Plantation Potato Pone. I had to look up what a "pone" was actually.
I made Spaghetti a La Creole from the Vegetables section. It was entirely vegetarian, only consisting of spaghetti, tomato paste, onions and green peppers, so it was a vegetarian pasta dinner I could share with Craig. But if you're not a vegan/vegetarian like me, you can toss some steamed salad shrimp and sneak in a tablespoon of butter for a bit of richness to the sauce (see featured photo).
I ended up modifying the veggies slightly, incorporating celery and carrots for a little more body and texture (and nutrition), and what I had left is a quick, easy, and substantial pasta meal perfect for a weeknight.